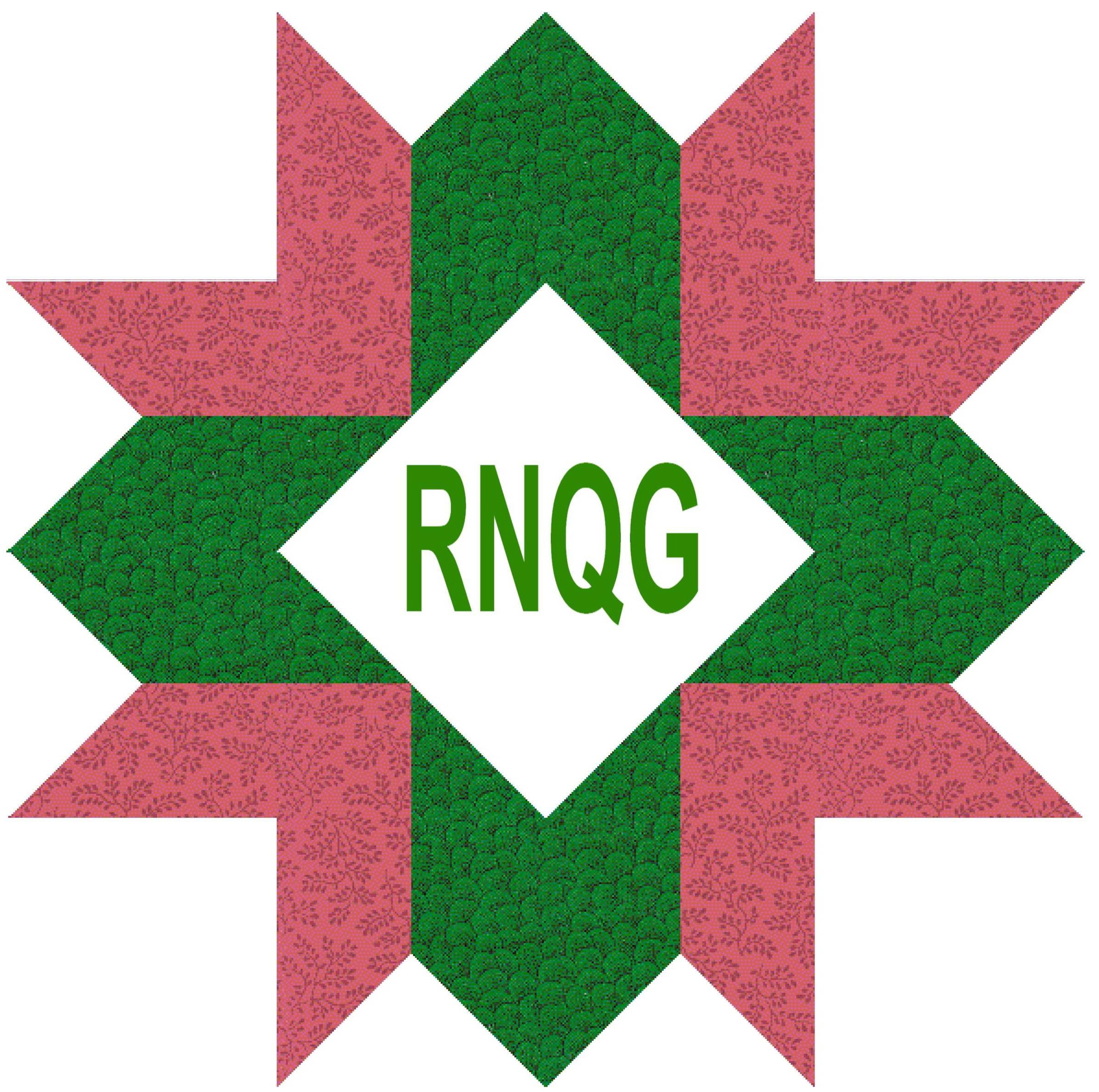 by Amy McNulty & Ann Thomas
These directions describe a quick method for assembling a nametag to wear to quilt guild meetings. The traditional color scheme is a white background with green and pink for the flowers and leaves, but you can use any color scheme you choose. Your name would go where the guild name is shown above.
List of Materials
background fabric
backing fabric
two different fabric scraps (at least 3" x 5")
binding fabric
Lite Steam-A-Seam2
thin batting
First, print the Laurel Wreath nametag template. Cut a square of the background fabric that is at least 6" square. Find the center of the background fabric and embroider (by hand or machine) your first name in the center, or write it using quilting fabric markers.
Using Steam-A-Seam2 (with the peel-off paper backing on the bottom), trace the design pieces with a pencil. The green, open square can be cut as one piece or four, whichever you prefer. Templates for both options are given. Label the pieces (left/right, top/bottom), then cut them apart.
Peel off the removable paper backing, then position the pieces (sticky side down) onto the wrong side of the fabric scraps, and iron them onto the fabric for 10-15 seconds (iron on cotton setting). Then cut out the ironed pieces.
Peel off the remaining backing (leaving the sticky coating on the fabric), and position pieces on the background fabric as desired. Iron pieces onto the background.
Using the nametag template as a guide, cut the top of the nametag to the correct size (approximately 5.5" x 5.5"). Cut a piece of batting and a piece of backing of the same size, and sandwich them together to make a mini quilt.
Zigzag around the raw edges of the Laurel Wreath (we used clear thread on the top and bobbin thread to match the backing fabric). Attach the binding using your favorite method.
Some people use ribbon or thin binding strips to turn the nametag into a necklace, or you can sew a safety pin onto the back to use it as a pin-on nametag. You may also want to use another layer of backing fabric to add a pocket to the back of the nametag, to hold your raffle tickets at the guild meetings.