15

Request for Newsletter Submissions

Please submit articles ASAP.




15

Guild Meeting


7:30 - 9PM

NCAHS
Speaker: Michelle Tade Banton
Topic: "From Concept to Consumer"
February 15, 2017 7:30 – 9PM Norfolk County Agricultural HS
Michelle Tade Banton Website: littlepupdesigns.com
Topic: "From Concept to Consumer"

While wandering through a quilt shop, caressing cottons and contemplating color ways, it's unlikely that you've ever stopped to think about what it takes to create the fabric that is the fundamental element of our artwork. What is the process of designing fabric, having it printed and delivered to your local quilt shop? Probably much more that you ever considered!

A former fabric s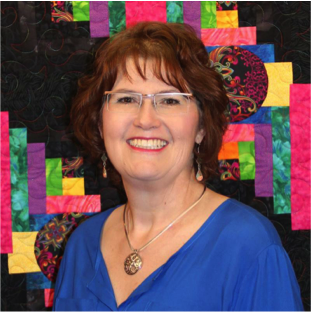 ales rep for Blank Quilting, Studio e Fabrics, Michelle Tade Banton has an insider's view of the process and is delighted to share her insights. A resident of Lunenburg, MA, she now spends her time doing what she loves: lecturing, teaching and organizing events for quilters and providing professional machine quilting services.