3
or
10
Workshop
(10 is SNOW DATE)
9:30AM - 4PM
Ann's Fabrics
Teacher: Carol Anne Grotrian
Project: Session 2 -- Start a Picture Quilt

15

Request for Newsletter Submissions

Please submit articles ASAP.




21

Guild Meeting


7:15 - 9PM

NCAHS
Speaker: Comfort Quilt Sew-a-Thon


Brn 9-patch challenge blocks due

24
Workshop
9:30AM - 1PM
Location TBD
Teacher: Bob Harrison
Project: Featherweight Maintenance
February 3*, 2018 9:30AM – 1PM Ann's Fabrics, Canton
* Snow Date, February 10, 2018

Carol Ann Grotrian
Saturday Workshop: 2nd half of Snapshot: Start a Picture Quilt

Continuation of November workshop. Students reassemble to fuse together their fabric sketches.
February 21, 2018 7:15 – 9PM Norfolk County Agricultural HS

Topic: "Comfort Quilt Sew-a-Thon"
On a cold winter's night, there is nothing more heartwarming than working with friends to make quilts to be given to people in need!
Individuals may choose their task for the evening. Some people are needed to cut fabric, others for making kits or ironing. You may opt to do machine piecing*, or hand sew bindings or labels. With many hands and hard work, there should be a number of quilts ready for giving by the end of the meeting!
*If you wish to do machine sewing, please BYO sewing machine.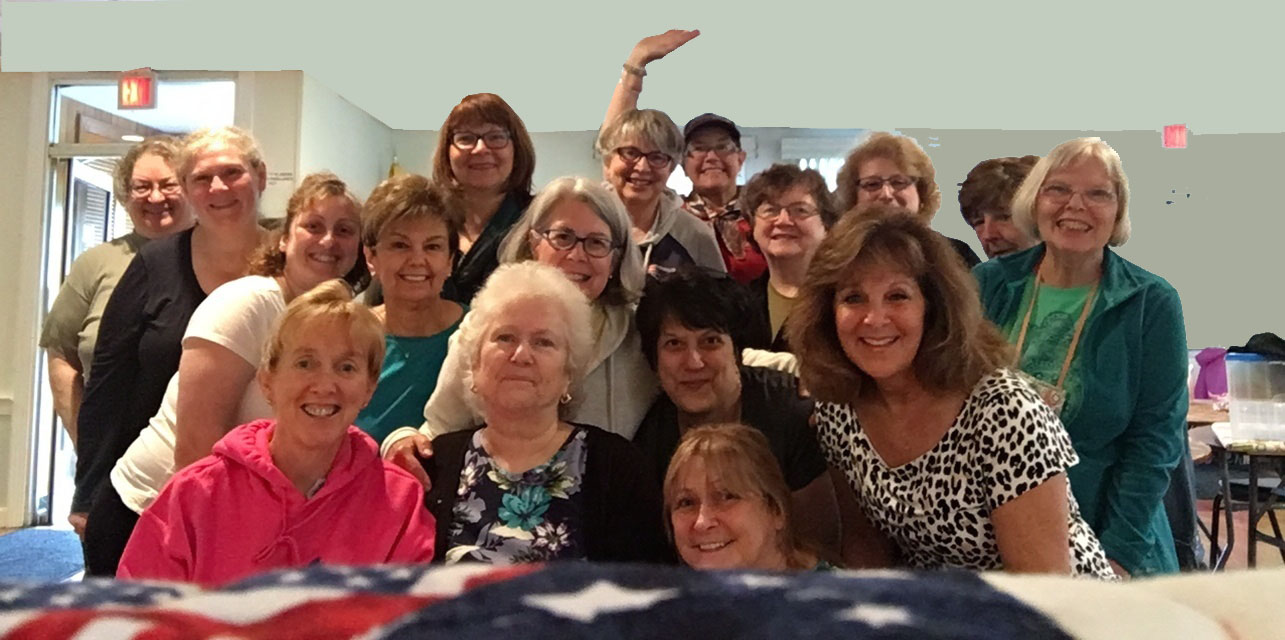 February 24, 2018 9:30AM – 1PM Location TBD Fee: $35

Bob Harrison
½ Day Saturday Workshop: Featherweight Maintenance
During this 3½-hour workshop, you will learn how to give your hard-working little lady, the Singer Featherweight, the TLC she deserves to keep her running smoothly!
Using a projected live-feed camera, Bob will demonstrate all the steps to oiling, greasing, and polishing your favorite little Featherweight sewing machine. He'll then circulate through the class as you work on your own machine, guiding you through the maintenance tasks. You'll learn how to do it all yourself with plenty of expert guidance!

As an added bonus, machine parts and accessories are available at the workshop as are simple repairs.
Bob Harrison is a retired mechanical engineer and graduate of "Featherweight University". He has been servicing, repairing, and selling old mechanical sewing machines for the last 15 years. His specialty is the Singer Model # 221 - the Featherweight and the Singer #301. He actually works on any old mechanical sewing machines, including treadles! Bob has between 150 and 200 sewing machines including a number of 221's, 301's, 201's, and 99's for sale.